The RF receiver is a combination of an antenna and a processing device, as defined in the list of certified hardware.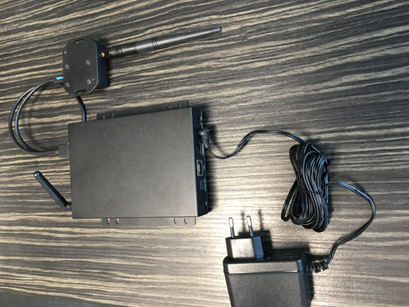 The RF receiver is a device in GoBright, as well as other devices like room displays.
Configuring RF receiver profile
You need a RF receiver profile for some basic device settings.
For general information about profiles, please refer to the general 'profiles' article.
Device settings
The device settings configures the device it is running on (referring to the certified hardware). It is advised to secure the access to the settings on the device itself, and schedule a daily reboot.
Activating an RF receiver
A RF receiver is installed in the same way a standalone player is installed, and activated in the same way as well. 
Once the RF receiver is activated, it will transfer the sensor data to GoBright. If the sensor is not known, the data will be ignored. If the sensor is configured the data will be processed immediately.