Within this section, we'll explain how desks can be configured.
Manage desks
Log in to the GoBright portal with your manager account, and choose Settings > Work.
Select Desks on the submenu on the left-hand side.
The list of desks will be displayed on the right-hand side.

Configure a desk
Start adding a new desk by pressing the blue 'Add' button or select an existing one to edit.
General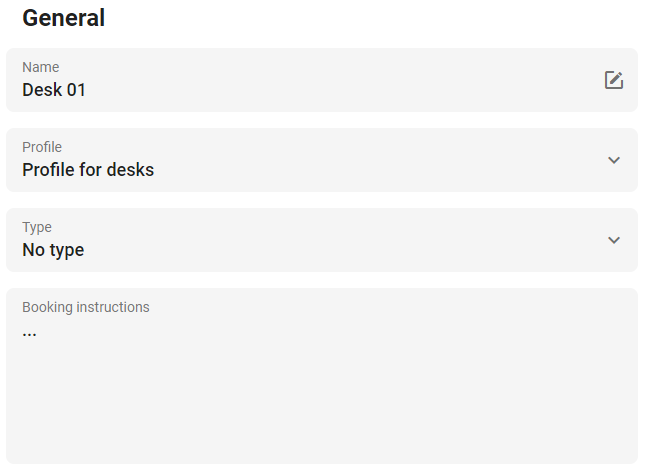 The general section lets you set the general settings of the desk.
It is recommended to give desks a name of at least three characters, for example: 'Desk 01'.
'Profile' lets you select a settings-profile, which defines how the desk behaves in the system. For example, if no-show detection is enabled, if it is bookable, etc.
Booking instructions can be added that can be viewed when a booking is created.
Location and closing a desk
The location can be chosen from the list of added locations. This will also set the time zone based on the defined location. If no location is chosen the time zone will need to be configured manually for the room.
Desks can be closed (temporarily) so that no one will be allowed to use them. This will turn off any activated devices on the desk such as the Connect.
Options

The options section let you select which aminities are available in the room, for example an LCD display, video conferencing, etc.
Batch updating of existing desks
Existing desks can be selected as a multiple and new settings applied in bulk.
Log in to the GoBright portal with your manager account, and choose Settings > Work.
Desks requiring an update can be selected by ticking the boxes.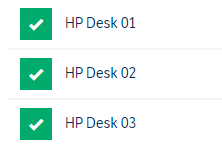 Then select the Bulk update option.
Select the required field to update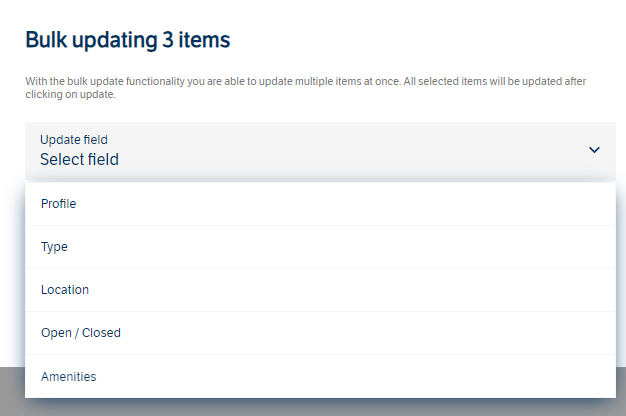 Select the new setting for the desks
Confirm the Bulk update by selecting the blue Bulk update button.