The Gateway can provide various details about its status and the devices that are connected to it. To check this information we'll need to access the Gateway admin panel. This is done by entering the IP address of the Gateway within a browser and add ':8080'.
192.168.2.1:8080
The IP address can be found within the GoBright portal under Settings > Devices. When entered correctly the following screen will appear: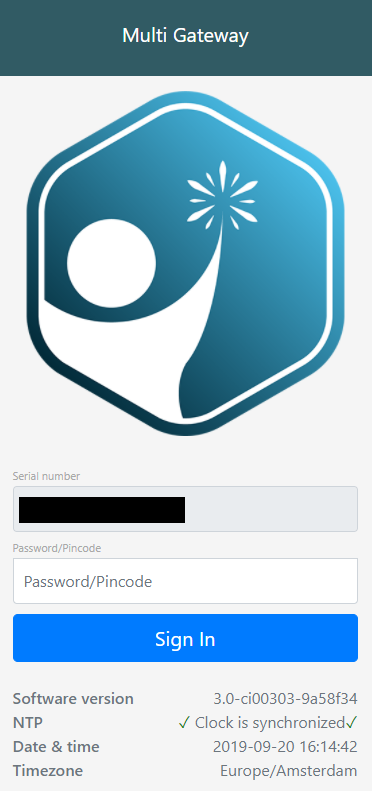 Log in using the pincode that has been set within the Gateway profile. There are three main buttons on the top-right corner of the screen: Home, Settings & Devices
Home
This screen displays information regarding the Gateway itself and gives an overview of the current status. On the left-hand side, the 'System Information' is displayed and the right-hand side displays its connection 'Status'.
Beneath this information, a log is printed with the most recent connections from and to the Gateway from the connected devices.
Settings
The Gateway has a couple of settings that can be changed and a function to 'Reboot' the device:
*note that the Zigbee channel can interfere with other wireless signals that use the same frequency. If you experience any problems with connectivity try changing the Zigbee channel if it's causing interference with other signals.
Devices
Displays a list of all connected devices and their current status. Using the 'detail' button after each device retrieves more information and displays all recent messages.

It's possible to check which device is connected by checking the Serial number against the number displayed within the GoBright portal under Sensors & Connects.