Go to Settings > Meet and choose Service catalog items from the sidebar menu. Any item that is added to a service provider will be listed here. Select or create a new item by pressing the blue 'Add' button in the top-right corner.

General
Enter a name and description for the item.
Select the correct service provider and choose the group to categorize the item.
Under amount definition the 'Amount based on user input' or 'Amount fixed one per booking' can be specified. The number of items can be defined by the requester (user input) or is set to a fixed amount. The price currency and amount needs to be specified under 'Service routing & permissions' (only if pricing is enabled under general settings).

Lastly, an image can be added for the item either from the media library or by uploading a new image.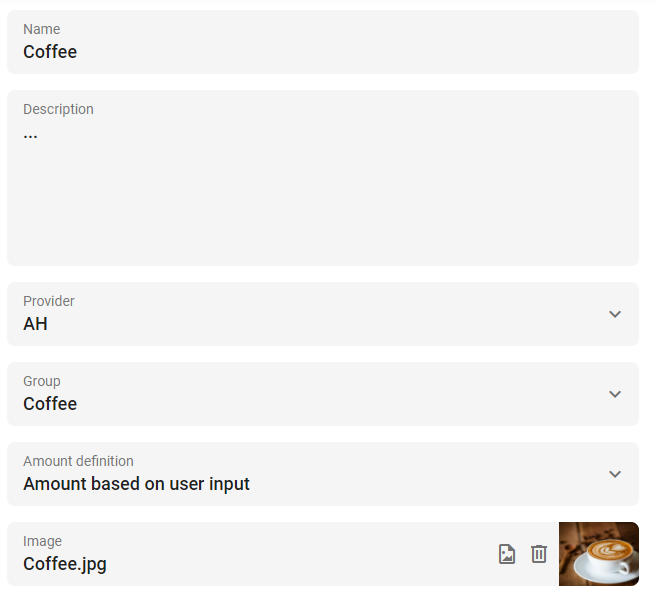 Next...
Now you are ready for the next step: Service routing and permissions or you can go back to the Services configuration overview.