It's possible to show the Wayfinder that has been created within GoBright View. This has a few advantages in regards to the standard Wayfinder:
The visualization can be adjusted using a combination of HTML and CSS
The wayfinder can be alternated with other content
The wayfinder can be part of other content within the same screen
Create an API key
To begin create an API key within the Meet, Work Visit portal.
Log in to the portal with your manager account, and choose Settings > General Settings
Scroll down to the bottom and remember the API Url that is displayed here
Next, create a new API key:
Choose Display
Select the Wayfinder device (a device must be added in order to select it here)
Write GoBright View in the purpose field and hit Save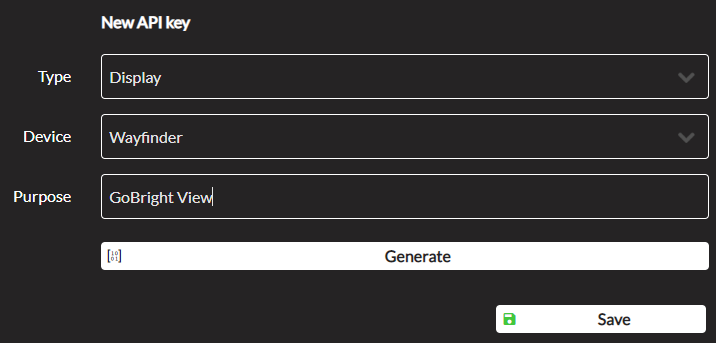 An API Token will be displayed, it's important that this token is saved immediately when it appears. This is used within GoBright View.
Within GoBright View
Now that we've created the API token, we'll need to add it to the Wayfinder widget.
Log in to Gobright View with your manager account, and choose Management > Widgets & Datasources
Ópen the Wayfinder widget and enter the information within the parameters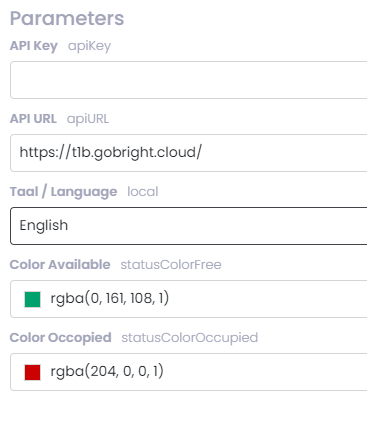 Note that you can select a specific API Url from the dropdown menu that should match with the URL you've located earlier.