The Interact profile hold settings for the Interact. For general information about profiles, please refer to the general 'profiles' article.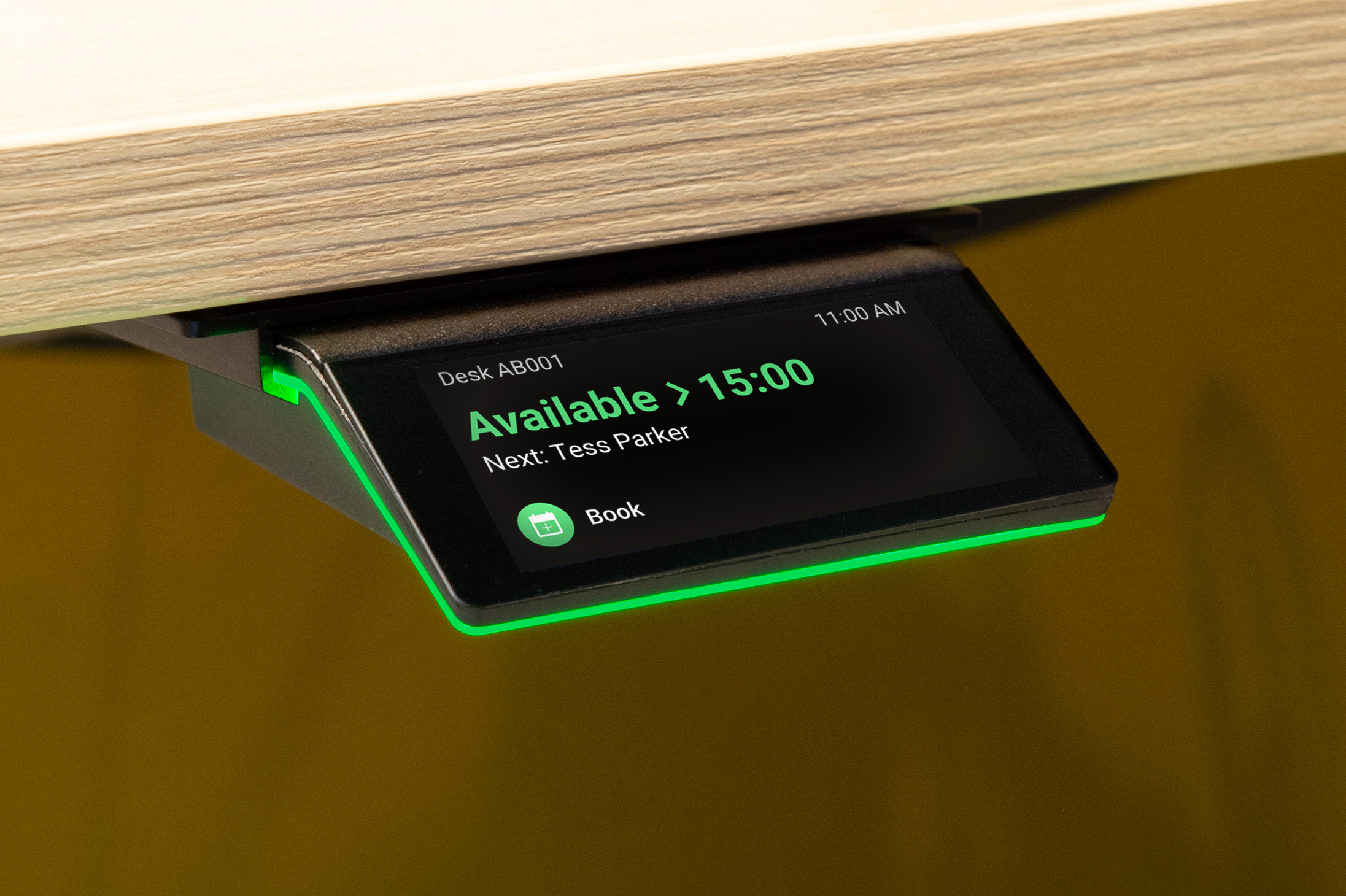 Log in with your GoBright admin account and go to Settings > Devices > Profiles and open an existing Interact profile or create a new one.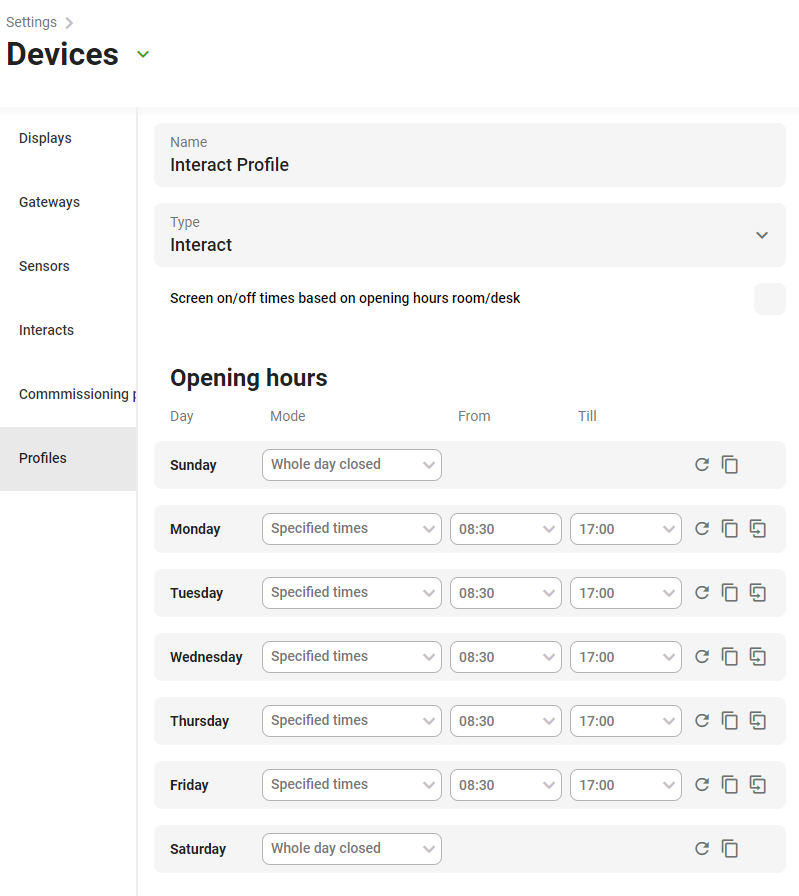 General settings
Name
The name of the profile. This is only for reference.
Type
Type of the profile. Select "Interact" to create a new Interact profile.
A profile type cannot be changed later.
Device settings
Screen on/of times based on opening hours room/desk
When enabled: The screen on/off times of the Interact will follow the opening hours of the room or desk it is assigned to.
When disabled: an extra settings section will open where you can set the 'Opening hours' (on/off times) of the Interact.
To learn how to apply a profile to an Interact, follow this guide: How to commission an Interact.
To learn how to book a room or desk using an Interact, read this article.