Before you begin...
Excel uses the so-called Graph API, which is a way to get information from Office 365 to GoBright View. If you have not configured the Graph API please follow all the steps in this article first: Graph API
The Excel widget
This widget is able to get a specific Excel file within Office 365 and display it within GoBright View. It retrieves information from a sheet and a set range. There are five pieces of information that are required besides the connection with the Graph API:
The email address of the user that owns the excel file
(optional) the folder name and/or path
The Excel file name that should be retrieved
The Sheet name in the Excel file
The range that should be displayed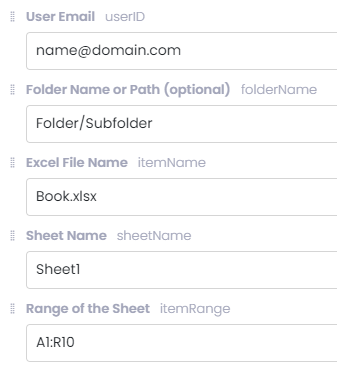 Enter the details in the widget and it will display the range within a table.