This widget only displays the Dutch Railway system and cannot be used to get information from other railway companies.
The NS widget shows the departing trains from a specific station that can be selected. This includes all Dutch railway stations. This is a free service from NS that can be used within GoBright View.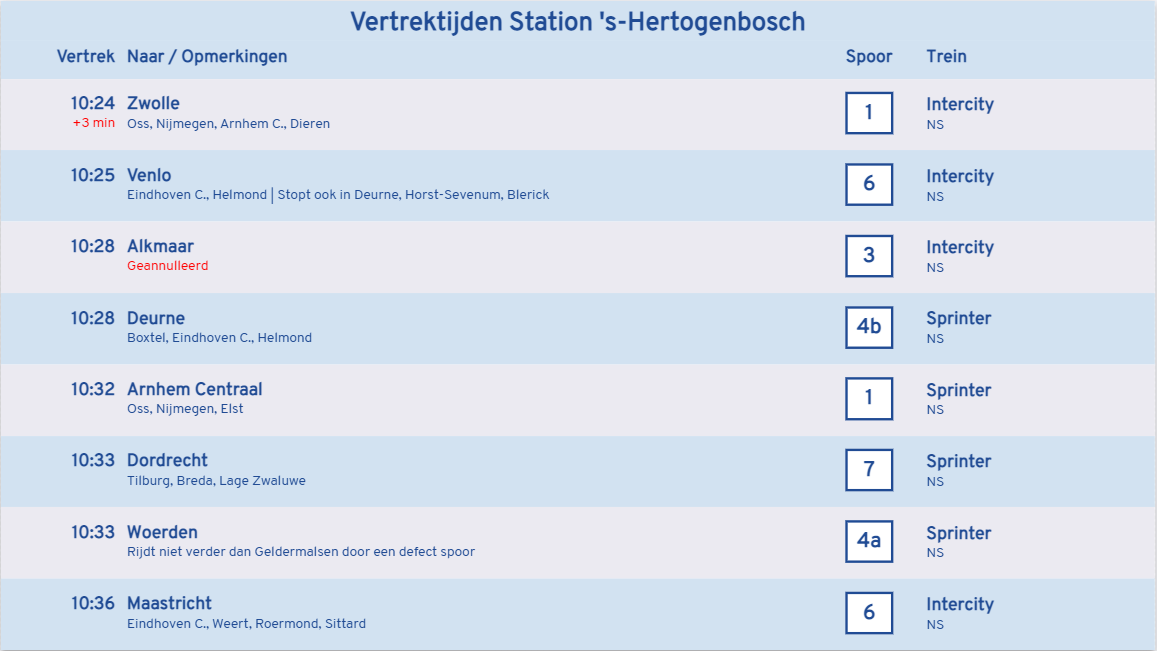 Requirements
Apply for an NS account
Go to: https://apiportal.ns.nl/
Press the AANMELDEN button on the top-right
You'll need to create an account Externe bezoeker
Confirm the account by email
Subscribe to the NS-app
Subscribe by selecting the abonneren button
Get the API key
Select your username on the top-right corner
Choose PROFIEL
We'll need the Primaire sleutel
You can show this by pressing Verbergen button

Within GoBright View
Fill in the Api key in the NS widget.