This guide will cover everything that needs to be configured within an LG WebOS 4.0 and higher display to prepare it for GoBright View. Each step covers a screenshot and explanation on how to get there and what to do.
General Settings
The first things that we'll address are the general settings of the screen. This includes the time zone, energy-saving settings, and network configuration. All of this is configured within the EZ Settings by pressing the settings button on the remote.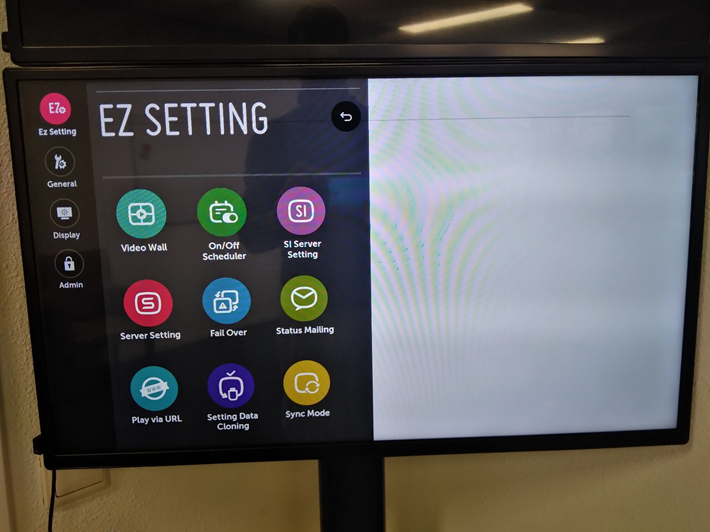 Time & Date
GoBright requires the time and date to be configured in order to display the content. It is essential that this is configured accordingly for your specific timezone. Go to the General Settings and then Time & Date.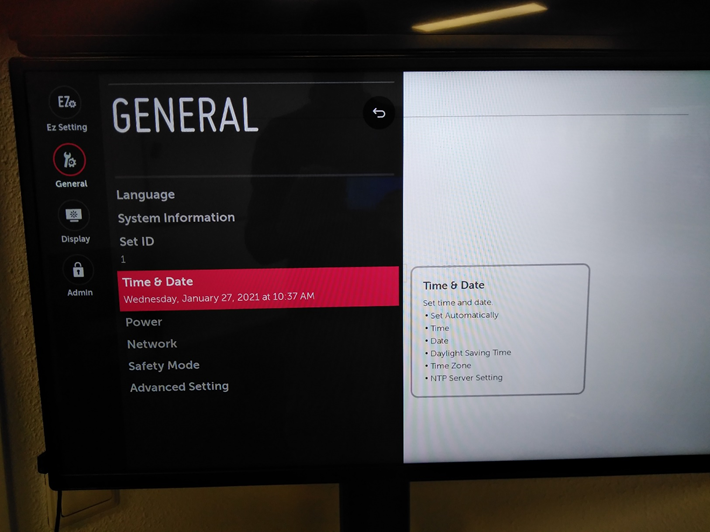 Make sure that Set Automatically is enabled
Navigate to Time Zone and press OK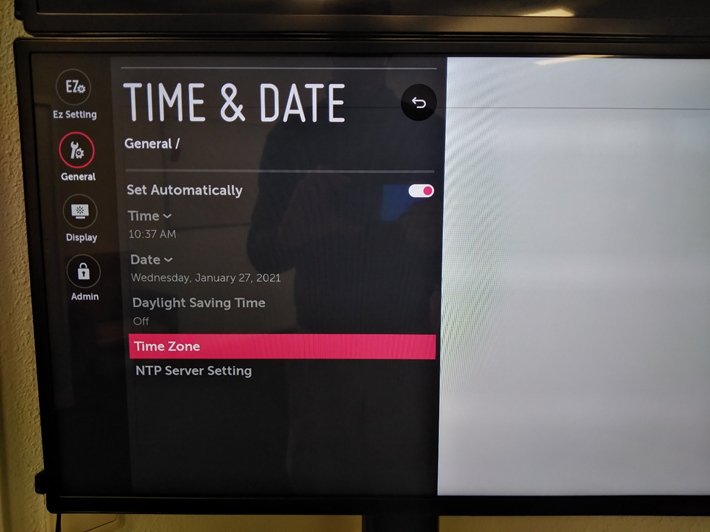 Make sure that all settings match the current location of the screen. (e.g. the settings below are configured based on the time zone in Amsterdam - GMT +01:00)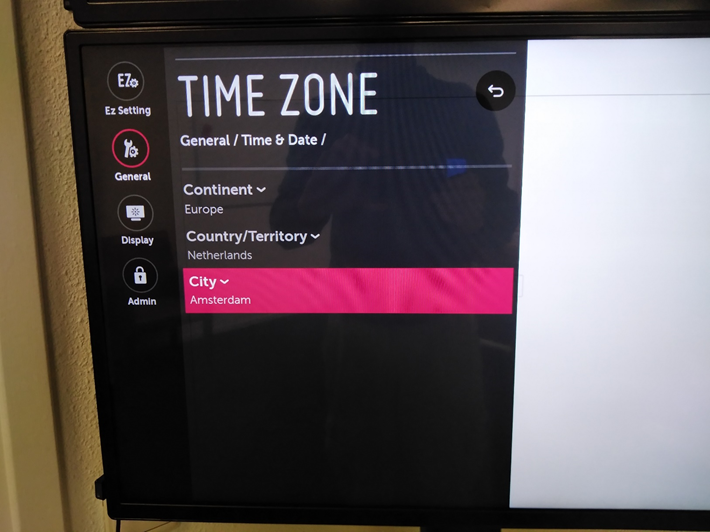 Energy-saving settings
By default, the screen has a few energy-saving settings that might cause the screen to turn off unexpectedly. GoBright View will turn the screen off based on the schedule so there is no need to enable these settings. To turn disable them go to the General Settings and then Power.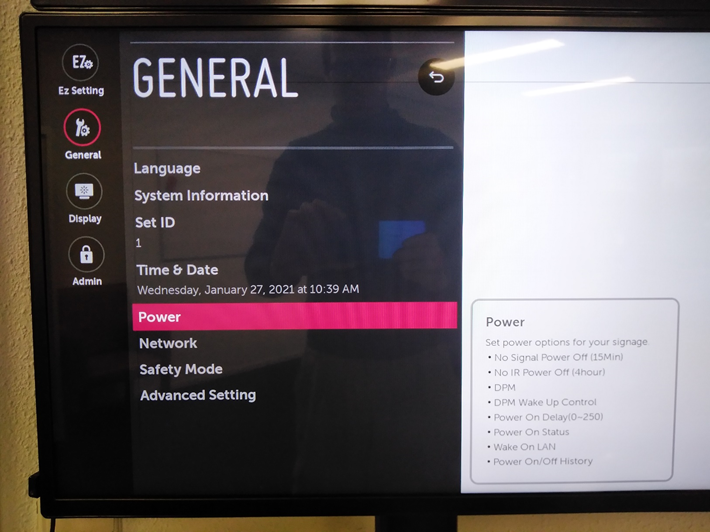 Make sure to disable the No signal Power Off (15Min) setting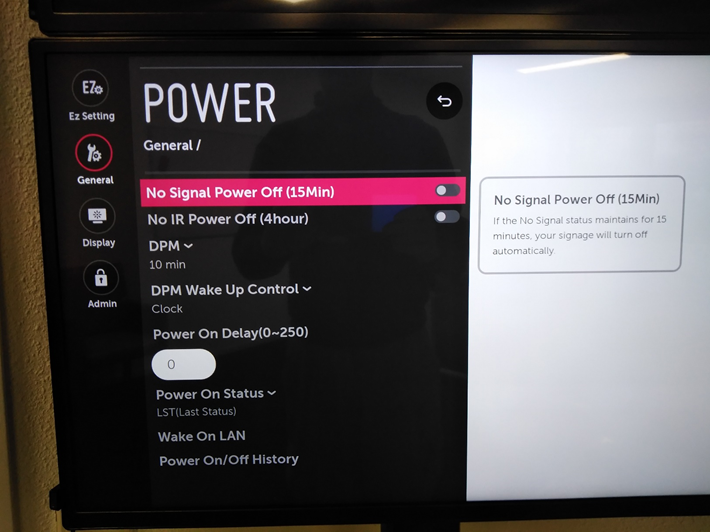 Make sure to disable the No IR Power Off (4hour) setting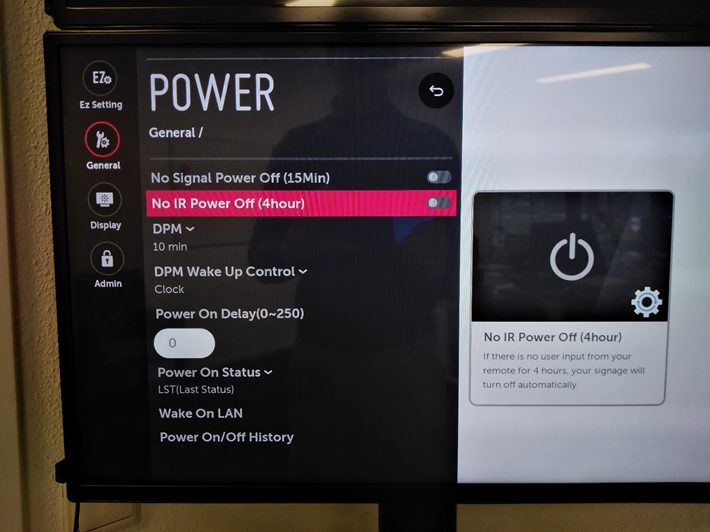 Network settings
GoBright View requires a stable network connection to receive content. We highly recommend connecting the screen using an ethernet cable but a stable WiFi connection will suffice as well. Go to the General Settings and then Network.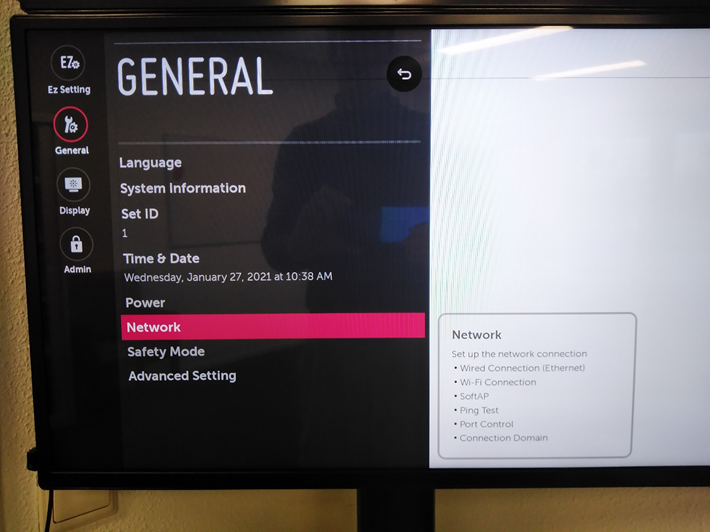 Choose either the Wired Connection or Wi-Fi Connection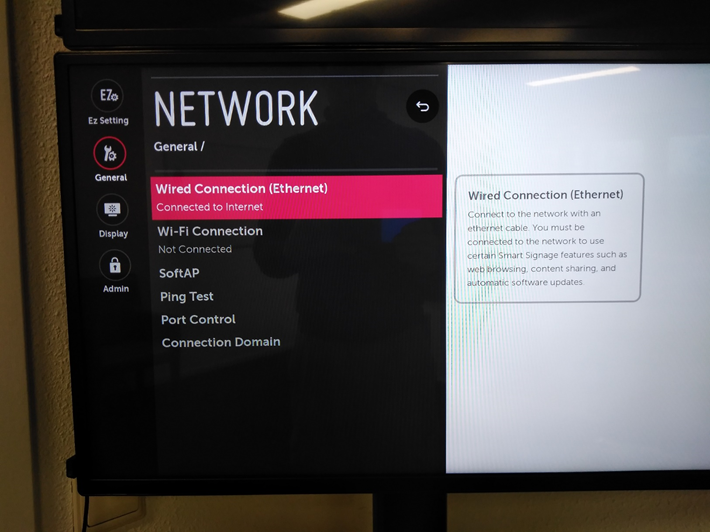 Make sure that the screen is connected to the Internet and has an IP Address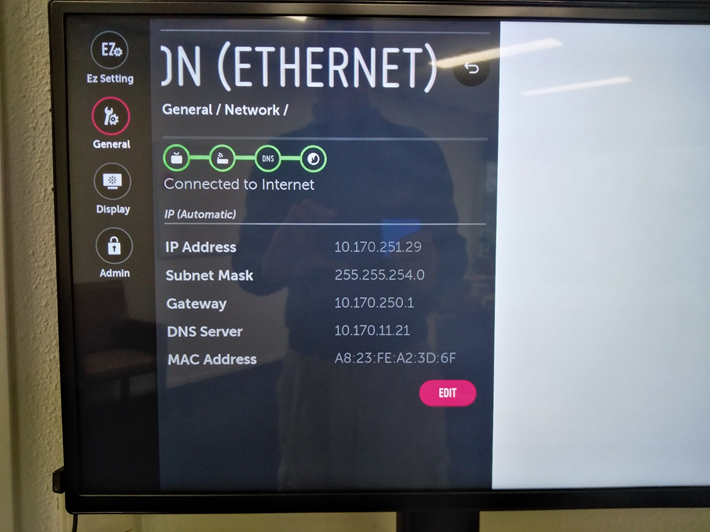 Installing the GoBright App
Now it's time to install the GoBright App. Note that an internet connection is required so make sure that the previous step has been successfully configured. Go to the EZ Setting and then SI Server Setting.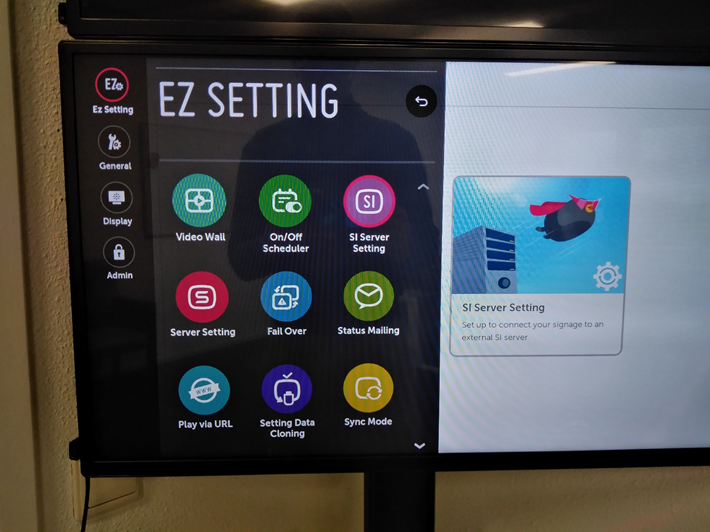 Select SI Server Setting on the left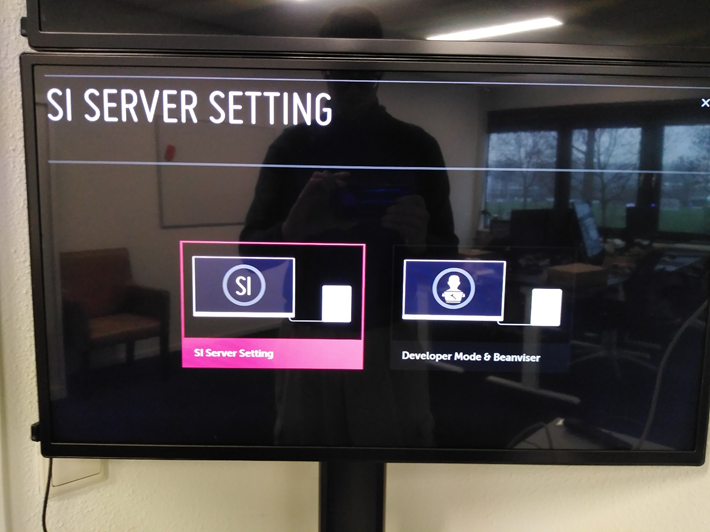 In these settings configure the following: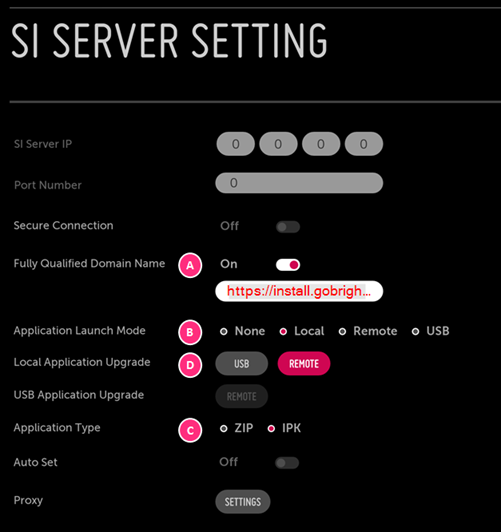 For the final step navigate to (D) Local Application Upgrade and select REMOTE. Press the OK button and there should be a screen that will start the Application Upgrade. When this is finished Reboot the screen by pressing the power button twice.
When it has been rebooted an Activation code will be displayed on the screen. This code needs to be entered within GoBright View in order to add this device to the software. Please continue reading this article to proceed.