The sensors option give you the ability to define the sensors, so the data can flow into GoBright.
Manage sensors
Log in to the GoBright portal with your manager account, and choose Settings > Sensors.
Now add a new sensor with the '+' button, or select an existing one to edit.

Add and configure a sensor
The only configuration an RF sensor has is it's type (RF) and it's 'Unique Id' which is printed on the sensor.
Then the sensor can be linked to a room or desk, that way GoBright knows how to relate the data.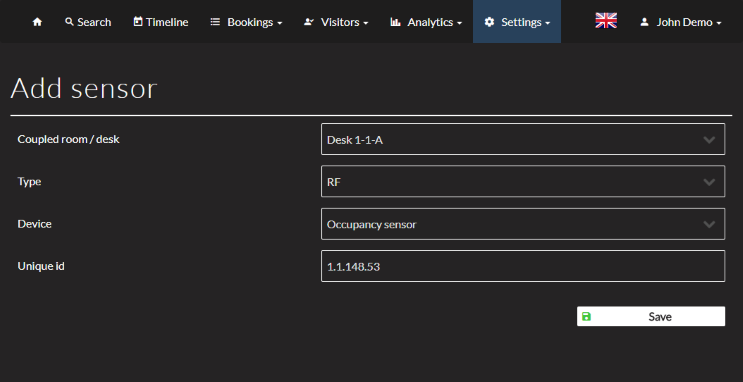 Monitoring the sensors
In the overview of sensor you can see the batterylevel, an indication of the signal strength, and the moment of last communication from the sensor (indicating the sensor is alive).